You are here
Mentees
Matthew Abbott
//

Mentee

Abbott Hospitality LLC

Mentee Class Year: 2021
Events Venue Operations Celebrating Special Occasions & Corporate Events
Julie Assel
//

Mentee

Assel Grant Services

Mentee Class Year: 2020
Founded in 2007, Assel Grant Services has extensive experience in developing grant proposals in the fields of education, healthcare, human services, and the arts. These proposals address needs such as project funding, operating funds, capacity building, and capital campaigns. As a firm, we have broad experience developing proposals to the federal government, state governments, and corporations, as well as local, state, and national private foundations. We have written over $80 million in awarded proposals in the last five years alone, and over $182 million since 2007. Assel Grant Services provides a continuum of grant project management, from assessing organizational capacity for grant-seeking to submitting the final report. We meet with each client to develop a customized scope of work. This work can be changed as needed after evaluating the progress on a monthly and annual basis. We are exclusively a grants-focused firm offering training; prospect research and grant calendar development; program and evaluation development; case statement writing, editing, and refreshing; foundation, corporate, and government grant writing; and grant reporting.
---
Kay Julian
//

Mentor

Kay Julian Executive Coaching

,

President

Mentee Class Year: 2004

Matched 2021 - Present
By helping clients explore possibilities, gain clarity and align their values, they are able to make changes that untether them from their current state and get them to the future state they desire. As a natural coach invested in their personal growth and development, I've been a trusted advisor and go-to resource for many. I've formalized this approach by becoming certified as an Executive Coach by UC Berkeley's Executive Coaching Institute and credentialed by the International Coach Federation. In this process, I've coached non-profit leaders, for profit executives, entrepreneurs, those just starting out and those in transition and helped them to make the changes necessary to achieve their goals.
Cory Bates
//

Mentee

Servpro of Olathe/Lenexa
SERVPRO of Olathe / Lenexa is the premier disaster restoration contractor in the Kansas City area. No matter the day or time, our team quickly responds to your call about any size disaster. We have the equipment and manpower to handle emergencies, including fire, water, or mold damage, whether it is at your home or business.
Plaza Aesthetics & Wellness
Amber Botros
//

Mentee

Plaza Aesthetics & Wellness

,

Medical Spa

Mentee Class Year: 2021
Premier Physician Owned and Operated Medical Spa located in the Kansas City Metro Area.
Andrew Brain
//

Mentee

Brain Group

,

Co-principal

Mentee Class Year: 2020
Brain group is a value-add developer and full service broker and manager focused on office and retail assets in the greater Kansas City area. Currently we own/manage over 500K SF of commercial space and have approx. $40M of development in the pipeline.
---
Allison Berey
//

Mentor

Matched 2021 - Present
M:CALIBRATE provides Growth and Strategic Marketing consulting services to mid-market and fast growing small businesses, as well as working with the private equity and entrepreneurial community. I serve as a Fractional Chief Marketing Officer to these businesses between $5MM-$200MM who should not hire a full-time CMO, but which would benefit from seasoned marketing leadership experience on a part-time basis. I also work with a range of expert partners in specialty areas like market research, creative, and PR to ensure that a client's tactical marketing execution is aligned to their strategic objectives.
David Brucker
//

Mentee

Hometown

Mentee Class Year: 2019
For over 10 years, Hometown has provided construction restoration & outdoor property management services to Municipal, Commercial and Residential properties.
---
Ron Helmer
//

Mentor

Synetic Technologies, Inc.

,

President

Mentee Class Year: 2011

Matched 2019 - Present
Synetic Technologies, Inc. provides IT Asset Dispositions/Management (ITAD/M) services in technology data destruction, reuse, remarking, asset repurposing and reallocation and electronic recycling.
Adam Burkiewicz
//

Mentee

House of Rocks, Inc.

Mentee Class Year: 2019
Natural stone and landscape supply company offering everything natural stone. Products offered include several types of decorative gravel, boulders, cut wall stone, thin veneer, flagstone, top soil, mulch, bagged rock, stone edging, and custom orders.
---
Steve Shondell
//

Mentor

Heathwood Oil Co., Inc.

,

PRESIDENT

Year joined HEMP: 2017

Matched 2019 - Present
HEATHWOOD OIL CO., INC IS A LUBRICANTS WHOLESALER, OF OILS, GREASES, GEAR OILS, AND TRANSMISSION FLUIDS, ETC. WE SALE TO MOST ALL INDUSTRIES, SUCH AS CAR DEALERS, TRUCK LINES, CONSTRUCTION, GOVERNMENTS, ETC. WE ARE THE OLDEST AND LAST FAMILY OWNED OIL COMPANY IN KANSAS CITY, STARTED IN 1926.
Amanda Bush
//

Mentee

Leigh & O'Kane

,

Principal

Mentee Class Year: 2020
Leigh & O'Kane is a thirty-four-year-old, certified DBE, Kansas City-based structural engineering firm with a broad background in the design of bridges, buildings, and municipal infrastructure. The firm also offers special inspections capabilities to help ensure construction quality matches the designer's intent and owner's expectations.
---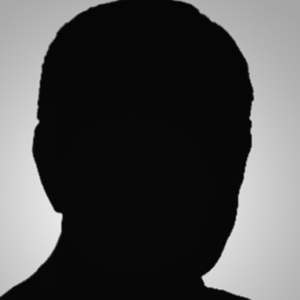 Scott Hansen
Matched 2021 - Present
Advastar Recruiting & Staffing
David Case
//

Mentee

Advastar Recruiting & Staffing

,

President

Mentee Class Year: 2019
Advastar is a Kansas City based nationwide recruiting and staffing company. We specialize in supporting clients in the Energy, Engineering, Construction, Manufacturing, and Professional Service industries.
---
Trevor Flannigan
//

Mentor

Flint Group

Year joined HEMP: 2019

Matched 2019 - Present
Flint Group is a collection of the best residential home service businesses in the country. Our focus is on plumbing, HVAC, electrical, and related home service segments.
Zachary Davis
//

Mentee

Brown Industries Inc

,

President

Mentee Class Year: 2021
Brown Industries is a precision production contract manufacturing company that primarily serves customers in the construction and food industries. Specializing in CNC machining of steel, stainless & cast materials makes Brown a unique competitor in the highly competitive manufacturing industry,
James Engelby
//

Mentee

Mentee Class Year: 2020
Heartland Macs is an IT department for any size company where a full-time IT person on staff doesn't make financial sense, or for larger companies who know the struggles and importance of keeping an IT person on staff long-term. We build close win/win relationships with our customers and commit ourselves to their immediate and long term goals. Our company specializes in both PCs and Macs, and we can even make the two play nicely together. Our company will do anything IT related for both commercial and residential.
---
Dan Axtell
//

Mentor

Lexington Plumbing and Heating Co.

Year joined HEMP: 2020

Matched 2021 - Present
Commercial and industrail plumbing and piping contractor. We have a service division, construction division and emergency utility division. The company was stared in 1945 and we are in our third generation of family ownership.
Jason Fechter
//

Mentee

Mentee Class Year: 2020
Evolve is a premade meal delivery company with the tag line "Healthy premade meals to save you time." We primarily focus on the healthy eating lifestyles such as Paleo, Keto, Whole 30 and AIP.
---
Angela Hurt
//

Mentor

Veracity Consulting, Inc.

Year joined HEMP: 2017

Matched 2021 - Present
Veracity Consulting, Inc. is a Native American and Women owned provider of information technology consulting services. As a diverse organization, Veracity Consulting, Inc. is a leading provider of information technology consulting services. Our primary objective is understanding and executing for our clients.
Christopher Goodwin
//

Mentee

Insurance Pros, Inc.

,

President

Mentee Class Year: 2021
Insurance Pros is an insurance agency servicing the small group health market and the Medicare insurance market. Insurance Pros accomplishes its mission by by leading with education. Once empowered to make informed decisions, companies and individuals seek Insurance Pros to originate their insurance coverage and help them with their ongoing service needs.
Dave Guezuraga
//

Mentee

MASS Medical Storage

Mentee Class Year: 2019
MASS Medical is an American manufacturer of high-quality medical storage products that can be found in leading medical facilities all over the world. Our products can be found in GI Labs, Operating Rooms, Hybrid ORs, Cath, Emergency, Ortho, and all patient procedure areas. The design focus of every product and solution is on nosocomial Infections, protection of valuable medical equipment, and clinician safety. We are a Three-time winner of the Kansas Minority Business Enterprise Manufacturer of the Year (2013, 2014, 2018), Premier Horizons Award winner 2017, Premier Diversity Award 2017 (Honorable Mention), and MedAssets Platinum Supplier Award 2014.
---
Matthew Mellor
//

Mentor

Retired CEO of Strenuus (Now Zelis Healthcare)

,

Retired Founder / CEO

Year joined HEMP: 2019

Matched 2019 - Present
Strenuus helps insurance companies design smarter physician networks. Network360, its flagship SaaS application, was used by every national insurer, and well over half of the BCBS plans nationwide. Strenuus also developed physician search and recommendation tools used by private health exchanges. One out of ten health plan enrollments in the US use these tools.
Angel Competition Bikinis
Karah Jones
//

Mentee

Angel Competition Bikinis

,

CEO

Mentee Class Year: 2019
Angel Competition Bikinis creates competition suits to make women feel confident on stage.
---
Laura Lee Jones
//

Mentor

LionShare, Inc.

Mentee Class Year: 2006

Matched 2019 - Present
Founded in 1995, LionShare serves primarily the healthcare industry nationwide. Our expertise includes strategic consulting, research and creative, direct-mail services, execution and fulfillment. Our solutions, such as service-line campaigns, new mover/new parent programs, physician marketing, dynamic email deployment and social media monitoring, are rooted in DIATA™, our business intelligence tool (which includes CRM/PRM and propensity/modeling). Utilizing DIATA™, we listen to data and link analytics to marketing executions.
Patrick's Heating & Cooling Supply
Patrick Jones
//

Mentee

Patrick's Heating & Cooling Supply

Mentee Class Year: 2019
As a small, family business, Patrick's Heating & Cooling Supply has provided stellar customer service as Kansas City's wholesale distributor of commercial and residential heating, ventilation, and air conditioning (HVAC) supplies and equipment since 2005. Not only do we offer quality in-store services, we also provide online orders to customers across the United States. Our experienced team is committed to delivering our services and products to customers accurately, on time, and at the best value.
---
David Bartel
//

Mentor

GrowthPoint Midwest LLC

,

Owner

Year joined HEMP: 2019

Matched 2019 - Present
I left Vistage in April and announced my retirement. That has opened a floodgate of opportunities to explore options and work with some potentially great individuals! My decision or plan was to sit back and figure out what I want to do..... one thing I felt I needed to do was give back. A mentor at HEMP suggested I learn about what they do. I started looking into it and couldn't be happier! I have been excepted to be a HEMP mentor. At Vistage Worldwide I managed over 140 Chairs (facilitators or coaches) and around 3,300 members. In certain ways similar to HEMP. My current company, GrowthPoint Midwest LLC came about because of requests from others to do consulting and other work for them.
All A' Bloom Flowers & Gifts
Barbara Keller
//

Mentee

All A' Bloom Flowers & Gifts

,

Owner

Mentee Class Year: 2021
All A'Bloom Floral Design, located in the heart of Lee's Summit's Historic Downtown (Voted Best Neighborhood in America) has been your local flower shop since 2004.  Awarded "Business of the Year" 2019 by Downtown Lee's Summit Main Street. Named "Truly the Best Business" by Lee's Summit Chamber, 2019. Voted "Best Florist in Eastern Jackson County, 2018 ,2019, 2020. We are family owned and operated and proud to support our local community by sourcing as much of our product as possible - including flowers, plants, cards, candles, chocolates and more - from other Lee's Summit and Kansas City, MO area companies. We are committed to offering you the highest quality and beautifully arranged flowers and gifts for any of your special occasions.  From weddings to birthdays, from just because flowers and gifts to sympathy arrangements.  We hand pick every stem you see in our cooler because we know how special it is for you to send and receive flowers. Our designers are true artists with a passion for designing and sharing their love of flowers with you.  With our knowledge, our artistic passion and our experience we are the best resource for any flower or gift giving occasion.  We are proud that generations of customers call All A' Bloom their very own florist.  We are passionate about our customers and providing you with the best experience.  Call or stop in our shop.  You will always find a warm smile and a helpful flower friend to greet you!    
Evan Kirsch
//

Mentee

Mentee Class Year: 2019
MAKE Digital Group is a Kansas City based full-service digital marketing agency established in 2008 to partner with businesses to craft conversion-focused marketing solutions that drive bottom line growth. As a passionate team of award-winning marketers, designers and developers we deliver the following services: Web Development & Design, Digital Advertising, SEO, Email Marketing & Photo + Video.
---
Charles Tantillo
//

Mentor

The Taben Group

Matched 2019 - Present
Founded in 1990, Taben is a National provider of Employee Benefit Administrative services. We offer COBRA, Direct Billing and Flexible Benefits Administration to larger employers around the country. www.taben.com
Kollhoff Pharmacy/7 Brew Coffee/Reynolds Real Estate
John Kollhoff
//

Mentee

Kollhoff Pharmacy/7 Brew Coffee/Reynolds Real Estate

Mentee Class Year: 2019
---
Matthew Denney
//

Mentor

Year joined HEMP: 2019

Matched 2019 - Present
StarRecruit LLC is a premier IT recruiting firm, with over a decade of experience finding and recruiting the top 5-10% of talent in IT and software markets. We use proprietary databases, advanced Boolean searches, experience and skill to uncover "hidden", passive candidates that aren't looking for work. These high performers don't show up on job board databases (Dice, Monster, Career Builder, etc). Our candidates are top performing, "free-agents" that are looking to upgrade their careers and lives. To borrow a sports analogy, we use our experience and skill to find the best players on the opposition team and work as their agent to help them upgrade to a team that is a better fit for their career objectives. Many recruiters are "smile and dial" telemarketers that make 100 calls a day hoping to wear down client companies into "giving them a shot". This is generally proceeded by the telemarketer sending unemployed, unhappy, unqualified candidates to a client hoping that they are desperate enough to hire the candidate. StarRecruit LLC is quite the opposite.
Cameron Manuel
//

Mentee

Reliable Caps, LLC

,

President and General Manager

Mentee Class Year: 2020
Reliable Caps, LLC is manufacturer of plastic threaded closures ("plastic lids"). We provide closures for a variety of industries including but not limited to household products, food, spices, agricultural, beverage, automotive and sport bottle markets.
---
Jim Huntington
//

Mentor

Year joined HEMP: 2012

Matched 2021 - Present
SunSmart Technologies, LLC
Karlo Meave
//

Mentee

SunSmart Technologies, LLC

Mentee Class Year: 2019
Founded in 2012 and serving the greater Kansas City region, SunSmart Technologies is more than solar - we're an energy company working to reshape how we all think about power. We work as a partner with commercial, industrial and residential customers to save money while we help the planet.
---
Ed Nelson
//

Mentor

Mentee Class Year: 1999

Matched 2019 - Present
Restaurant Management Company
Keith Murphy
//

Mentee

RisingSun Solar

,

President

Mentee Class Year: 2019
RisingSun Solar is an experienced team of solar professionals who hold solar to a very high standard. Our consultative sales process means we respect the intentions of ever homeowner and custom tailor every solar proposal to fit the unique needs of every home. We're passionate about helping people save money, save the planet, and get the best technology for their home.
---
Ted Davis
//

Mentor

Grace Strategic Services, Inc.

,

Owner, President

Year joined HEMP: 2019

Matched 2019 - Present
Our Mission: Information, Intervention, Improvement. At GSSI we help strategic leaders as they improve personal, team, and organizational performance by delivering actionable information and customizing interventions. Excellent performance drives results. Our vision is to be a value-added partner who gets results, inspires growth, and fosters excellence. We have two measures of success: the success of our clients and associates and living our core guiding principles daily. We are successful when our clients and associates recognize us as a "partner-of-choice." We will model a servant's heart, a scholar's intellect, a leader's discipline, a mentor's encouragement, and a winner's focus. Our clients grow professionally and personally because we provide a competitive advantage in planning, training, coaching, and management support. We strive for realistic growth of our company and share our success with customers and associates. Our four service areas are clarifying strategies, aligning systems, growing leaders, and engaging employees.
Todd Reynolds
//

Mentee

Reynolds Automotive

,

Owner

Mentee Class Year: 2019
Reynolds Automotive is a medium sized independent pre-owned car dealership in Merriam, Kansas. We specialize in Japanese brand SUVs, vans, and sedans. We opened in May of 2014 and have been at our bigger present location since September of 2018.
---
Bob Brush
//

Mentor

Hallmark Cards--Retired

Year joined HEMP: 2010

Matched 2021 - Present
Patrick Sallee
//

Mentee

Vibrant Health

Mentee Class Year: 2021
Vibrant Health is a Federally Qualified Health Center, providing medical, dental and behavioral health services to nearly 20,000 patients in Kansas City, KS.
Andrew Sexton
//

Mentee

Todco Beverage, LLC

,

Vice President

Mentee Class Year: 2019
We install, service and maintenance Coca-Cola fountain equipment, Ice machines and other small commercial appliances.
---
Bruce Reed
//

Mentor

Retired CEO - Stouse, LLC

Year joined HEMP: 2019

Matched 2019 - Present
PAUL SHOEMAKER
//

Mentee

Empowered Electric

,

COO Member

Mentee Class Year: 2020
Empowered Electric is a company that provides Electrical Services related to Retail, Restaurants, Schools, Health Care, Custom Homes, Multi Family, & Service Department Commercial / Residential. New Construction, Remodels, and 24 Hour Service Department
Ingred Sidie
//

Mentee

Mentee Class Year: 2021
Design Ranch is a brand house that re-imagines how businesses and organizations interact with the world through design, strategy, and one-of-a-kind experiences. We accomplish this by creating holistic brand experiences that extend to all consumer touchpoints, including advertising, brand identities, corporate collateral, packaging, signage, websites, videos, and other marketing and social media.
Megan Stephens
//

Mentee

Willoughby Design, Inc

,

Managing Principal & CEO

Mentee Class Year: 2021
Willoughby is a woman-owned brand strategy, design and communications firm with expertise in food, fashion, community and well-being. From strategic framing to fully designed signature brand experiences, we help companies invent, reinvent, innovate and grow their brands.
Jeff Stoner
//

Mentee

Ethos Medical Staffing

,

Founder and CEO

Mentee Class Year: 2020
We staff nurses, allied and locums (physicians) on temporary assignments across the United States. Our core competencies are, however, staffing nurses in the ICU, ER, Stepdown and telemetry units in the Midwest. Our competitive advantages are being nurse owned and operated, client and clinician rapport, day one benefits for those that want them, and paying the best by keeping operating expenses low.
---
Gregg Givens
//

Mentor

Fountain Point Advisory, LLC

Year joined HEMP: 2020

Matched 2021 - Present
Business advisory services.
C&M Restoration Company Inc.
William Thomas
//

Mentee

C&M Restoration Company Inc.

,

President

Mentee Class Year: 2021
Premier commercial concrete and masonry restoration, preservation, maintenance and waterproofing contractor since 1995.
Kelly Wilson
//

Mentee

Weave Gotcha Covered!

,

Co-Founder/CEO

Mentee Class Year: 2020
---
Brett Simpson
//

Mentor

Elevate Simply

,

Managing Director

Matched 2021 - Present