FAQ
Image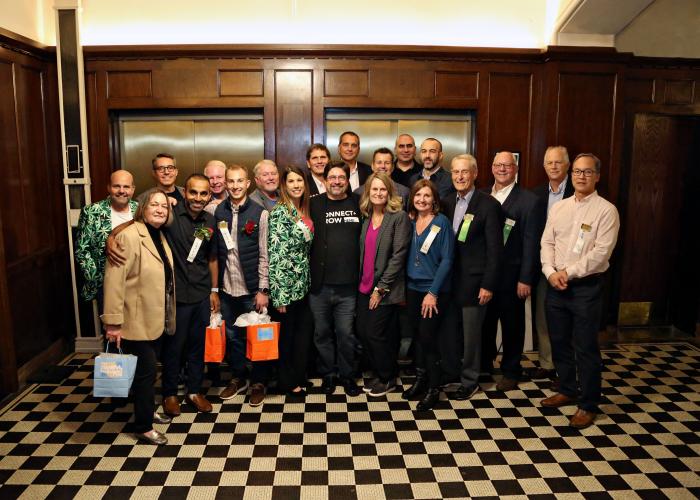 General Questions
HOW DO I GET INTO HEMP? (BOTH FROM MENTOR AND MENTEE VIEW)
Admission into HEMP for both Mentors and Mentees is an application and interview process. First, one must meet the qualifications as outlined below. The interested party must then complete an application and submit it to the HEMP Executive Director, along with the requested documentation. Interviews and site visits will be scheduled and conducted if the applicant is considered a good candidate, based on the qualifications and application submitted.
MENTOR SELECTION GUIDELINES:
You are a veteran business owner or a top level executive
You have a willingness to openly share your business knowledge - both successes and failures
You are willing to commit to meeting with your Mentee at least twice per month
You are willing to commit to attending 50% of networking programs, including the annual retreat
MENTEE SELECTION GUIDELINES:
You have operated as the sole Ultimate Decision Maker of the business for a minimum of 3 years
You have annual revenues between $1,000,000 and $100,000,000
You have a desire to substantially grow your business
You have a minimum of 5 full-time employees
You display internal and external integrity as a business owner
You are willing to invest the time by meeting with your Mentor a minimum of two times per month and attending 75% of events
Note: Only one Mentee (the Ultimate Decision Maker) per company may be accepted into HEMP. 
WHAT ARE THE EXPECTATIONS?
Mentors and Mentees are expected to meet with each other periodically throughout the year.
Mentees are expected to attend 75% of events per year, including the annual retreat. In the first year of selection, Mentees are expected to attend the orientation lunch and the matching event.
Mentors are asked to attend at least 50% of events per year, including the annual retreat.
HEMP Counselors are encouraged to attend as many events as possible to continue the valuable networking opportunities within HEMP.
Relationships between Mentors and Mentees are expected to be open, honest and confidential. Relationships among all HEMP participants are expected to be honest, respectful and professional.
WHAT ARE THE BENEFITS?
The key benefit of being involved with HEMP is the invaluable experience participants have in the one-on-one mentoring relationship. The HEMP experience is enhanced by the educational and networking opportunities offered through events, Mentor and Mentee group meetings, and the retreat.
HOW MUCH DOES IT COST?
The fee structure and notes are:
Mentee:  $6,000 per year ($5,500 per year for applicants that apply BEFORE June 1, 2021) Mentors and Counselors:  Cost is supported by HEMP as their expertise and time is invaluable Society of Fellows:  $1,150 per year
Mentees must graduate from the three-year program and pay all applicable fees before the remaining options are available.
WHAT IS THE MAIN FOCUS OF THE PROGRAM?
The one-on-one mentoring relationship is the focus of the program. The relationship between Mentor and Mentee, and the personal and professional accomplishments resulting from the relationship, is the key to the program. All other aspects of the program inherently support the relationship and development of the Mentee, making for a well-rounded experience.
HOW LONG IS THE PROGRAM?
The formal program with a Mentor/Mentee facilitated relationship is three years. After three years, individuals may remain in the program as a Society of Fellows participant. There is an annual fee for the Society of Fellows to defray the administrative and program costs.
Mentee Questions
WHAT TYPES OF THINGS SHOULD I ASK MY MENTOR?
Types of questions asked vary by relationship and there are no right or wrong questions to ask. During the expectation setting phase of the relationship, ground rules should be set so that each individual in the relationship is comfortable sharing information. As a general rule of thumb, if you are not comfortable asking a question or sharing certain information, then don't share it.  Let your Mentor know the reason why you are not comfortable providing the information at the current time.
DO I ALWAYS NEED TO HAVE A MAJOR BUSINESS ISSUE TO GET IN TOUCH WITH MY MENTOR?
No. However, any parameters around this question should be determined with the matching expectations discussion you and your Mentor have at the beginning of your relationship. The breadth of topics and situations you discuss with your Mentor will develop and change as your relationship develops and changes over time.
IS MY MENTOR AVAILABLE ANY TIME DAY OR NIGHT?
Your Mentor's availability, along with the best times and methods of getting in touch, is an item to discuss in one of your first meetings. You and your Mentor should share your communication styles and specifications to ensure you have the best communication possible and set expectations in that area of your relationship.
WHO CAN I GO TO IF I HAVE QUESTIONS ABOUT THE EFFECTIVENESS OF MY MENTOR OR THE PROGRAM?
The HEMP managing director will be following up periodically with both Mentors and Mentees to discuss how the relationship is progressing. If you have questions in the interim on either topic, please give the executive director a call. Staff is there to help you maximize your HEMP experience.
ARE THERE CERTAIN THINGS THAT I SHOULD OR SHOULDN'T DO AS A MENTEE?
Always be open, honest and respectful with your Mentor regarding the relationship and work you are doing together.
Mentor Questions
WHAT ARE MY RESPONSIBILITIES AS A MENTOR?
The Mentor's responsibility is to act as a coach and sounding board for the Mentee, but not to be the sole source of knowledge for all of the Mentee's issues. Mentors are also encouraged to attend events so that they can get to know others in the program and recognize the resources that are available to help with specific Mentee issues.
WHAT IF THERE ARE QUESTIONS THAT I CAN'T ANSWER OR HELP THAT MY MENTEE NEEDS THAT I CAN'T OFFER?
You are not expected to always have the answer but to be a guide and a resource for your Mentee. If you don't know the answer or feel you aren't the best person to mentor your Mentee through a particular issue, point your Mentee in the right direction. Suggest that you and your Mentee involve another HEMP Mentor or resource that may specialize in the topic at hand. You can direct your Mentee to books, periodicals, the internet or possibly another business development organization. The HEMP staff is an excellent source for resource ideas as well.
DO I NEED TO ATTEND HEMP EVENTS OR CAN I JUST BE A MENTOR?
Attending HEMP events is to your benefit and that of your Mentee and the organization. Events provide a great opportunity for you to network with your Mentee, other Mentees, and Mentors in HEMP. Event speakers, presentations and group discussions just may give you that next idea to boost your mentoring relationship, your business or even yourself. Mentor participation in events truly enhances the experience for all Mentees in the program.
WHAT ROLE DO I PLAY IF THERE IS NOT A MENTEE MATCH?
If there is not a Mentee match for you in the current class, you have the option of remaining in the program as a HEMP Counselor. Your experience and expertise are invaluable for those specific and occasional questions that may come from one of the Mentees when they need a resource outside of their own Mentor.  As a HEMP Counselor, you are still an active participant in HEMP to the point that you wish to attend events and be available to Mentees. You may be re-engaged as a Mentor with the new incoming class or on the occasion that a Mentee needs or requests a new Mentor.